Unique Kitchen Wall Clocks
I think the love of clocks must run in my family. My Mom loved clocks and so do I. My Mom loved unique clocks for the entire house, but she especially loved Clocks with ducks in the Kitchen. Mom not only loved Clocks with Ducks, she loved Ducks in general. Various sized ducks marched in an organized procession across the top of the Refrigerator.  They swung in a semi circle ring in one corner of the kitchen and held their heads high while shaken to dispense salt and pepper.
My clocks aren't nearly so unique as Mom's were. Yet everyone in the family knows that I like Clocks so the gifts I receive are most often clocks, or things that relate to clocks. My son-in-law once said, "You always know what time it is in Nana's house because there is a clock in every room" 
* * * The only thing he's wrong about is that there are usually more than ONE clock in every room.
Some look like a clock and others– not so much. So whether hidden or apparent, I do love clocks. Here are a few Unique Kitchen Clocks, but we have several other variety of clocks so be certain to view them all.
————————————————
Chef's Kitchen

Dreamy Cappuccino

Stupell's Italian Chef

Sterling Busy Chef Clock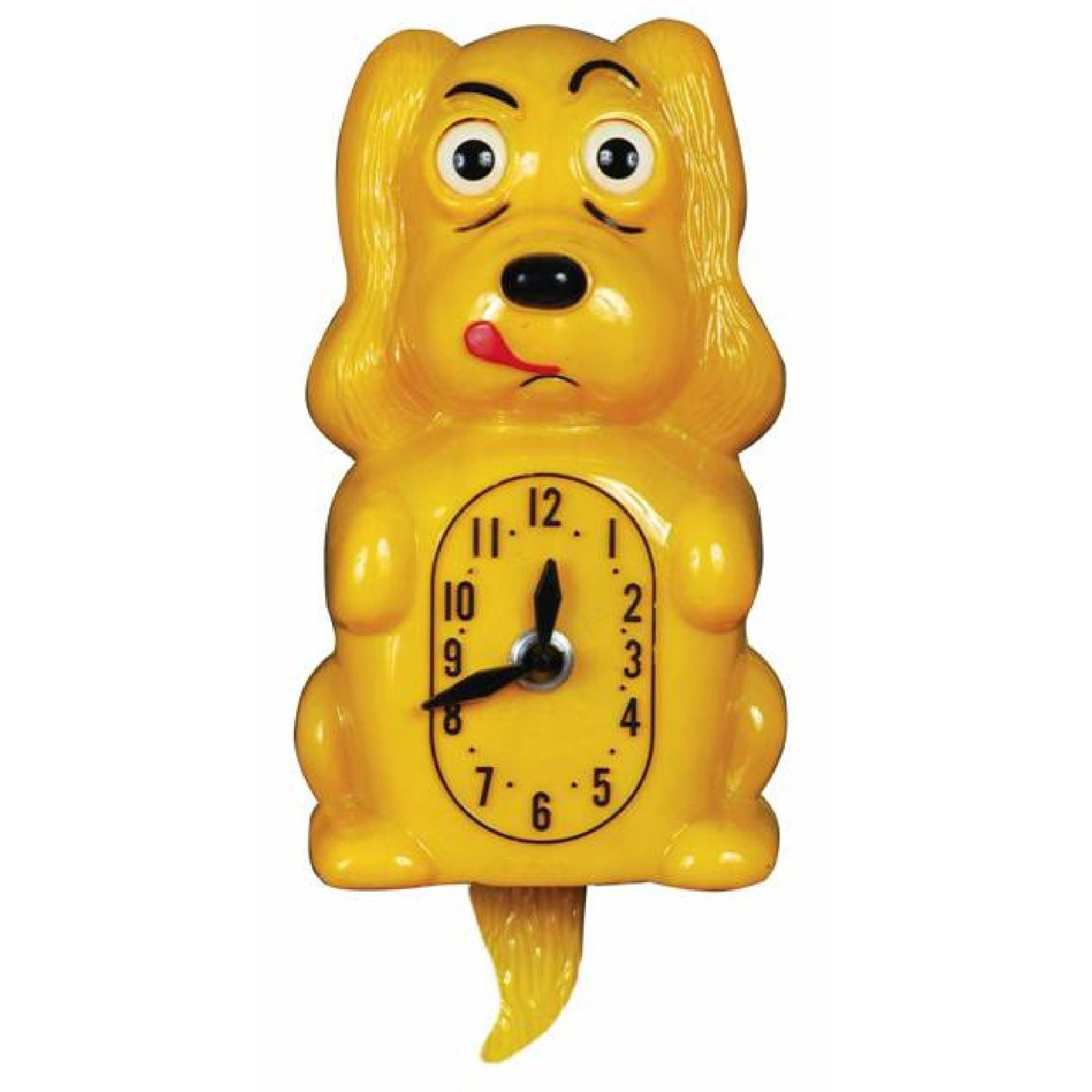 Cocker Spaniel Clock

Bon Apetit Clock

—————————————————
Bakers Wall Clock

Black Cat Wall Clock

Gerber Bottles Wall Clock

Popsicle Clock Thermometer

Silverware Wall Clock

Lexington Clock

——————————————-
Westclox Coffee Time
Brookwood Apple Clock
Cool Cutlery Kitchen
Wine Bottle Wall Clock
Westclox Filigree
Metal Frying Pan Clock
Retro Kitchen Clock Temperature Timer
3D Big Digit Modern
———————————————————————–